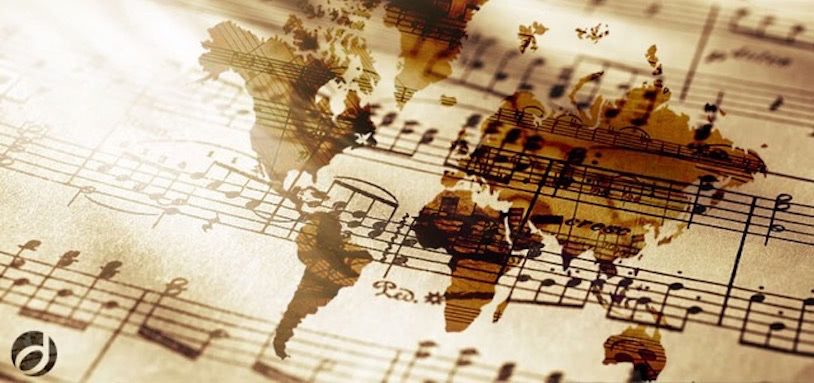 In this highly‐anticipated concert, hear the mellifluous sounds of classical music by Händel, Bach, Vivaldi and Rossini at Venice's treasured and world‐renowned Scuola grande dei Carmini.


Georg Friedrich Händel

An English subject with German origins, Georg Handel was truly a musical pioneer, combining musical traditions of English, Italian and German composers. He was born in 1685 in Halle, Germany, into a very religious and conservative family. His father was dreaming for his son to become a lawyer and would not let young Georg play musical instruments at home. But the Duke Johann Adolf accidentally heard him playing in the chapel and convinced Georg's father to let his son receive a musical education. Thus, Handel became a pupil of the famous organ player and composer Friedrich Zachow.

The first success came to Handel in 1705 when he moved to Hamburg and staged his two premiere operas, Almira and Nero, in the Oper am Gänsemarkt. Almira immediately became a highlight of the theatre and was performed around 20 times. Later next year Handel moved to Italy were he received high acclaim and was put on the same level as renowned Italian composers of the time. In 1710 Handel travelled to London where later he decided to settle down. There he wrote a sacred choral piece 'Te Deum' that was played in St. Paul´s Cathedral at the ceremony devoted to signing the Utrecht Treaty. From that moment onwards he became the leading composer of England, as the country did not have any native prominent composers. His oeuvre was mainly focused on operas, but by 1730 the genre of Italian opera ceased to be popular and Handel´s success dwindled. During the last years of his life until his death in 1759 he was mainly composing oratorias, including his famous and magnificent Messiah.


Johann Sebastian Bach

The name Bach and the word musician had long been synonyms in Germany as the world saw 56 musicians from this kin. But it was Johann Sebastian Bach, a genius composer and virtuoso organ player, who shed lustre on his family name. He was born on th 31st of March 1685 in Eisenach, a small town in Thuringia. At the age of 10 he became an orphan and was brought up by his elder brother Johann Christoph, who was an organist in a neighbouring town. His brother was the one to teach music to the young Johann Sebastian. Later he moved to Luneburg where he attended a church school and mastered the techniques of playing violin, viola, piano and organ by the age of 17. Besides that, Bach was a choir singer and later after his voice broke he became a chanter's assistant.
In 1703 Bach was hired as a court musician in the chapel of Duke Johann Ernst III. He earned such a good reputation there that he was later invited to Arnstadt to be an organist at the New Church, where he wrote his best organ works. In 1723 he moved to Leipzig to be a chantor at St. Thomas Church where he stayed until his death of a stroke in 1750. In the year of his death he had undergone unsuccessful eye surgery which lead him to lose his eyesight. During that strenuous time his second wife Anna Magdalena helped him to write his last musical pieces. Bach's artistic legacy is vast. He created compositions in all genres of the time: oratorias, cantatas, masses, motets, music for organ, piano and violin.


Antonio Vivaldi

Antonio Vivaldi went down in history as a creator of the instrumental concert genre and the father of orchestral music. He was born in Venice on the 4th of March 1678. Vivaldi was a weak and sickly child suffering from asthma, however could not stop him from devoting himself completely to music. His father, Giovanni Batista a professional violinist, taught his elder son Antonio to play the violin. With his father young Antonio met the best musicians of Venice of that time and gave concerts in local churches. He also worked as a violin teacher and later as a music director at the orphanage Ospedalle della Pieta. Meanwhile he composed concertos, sacred works and vocal music and in 1713 he achieved great recognition with his sacred choral music. Vivaldi got captivated by the world of opera and worked both as opera composer and impresario at the Teatro San Angelo. In 1717 he obtained a prestigious position by the prince court in Manua as a director of secular music and worked there until around 1720. During that time he composed his world‐renowned masterpiece The Four Seasons.

In the 1730's his career dwindled as his music became unfashionable and the great composer died in poverty. It took the world two centuries to rediscover and reevaluate Vivaldi's music, as it was buried into oblivion after his death. In the early 20th century many previously unknown works were found and immediately captured the hearts of the music lovers.


Gioachino Rossini

Gioachino Rossini was an Italian composer of the 19th century. He made his debut at the age of 18 and soon became one the most popular opera composer in history. His best known operas are The Barber of Seville Il barbiere di Siviglia, The Italian Girl in Algiers L'italiana in Algeri, and Cinderella La Cenerentola. In general, his style can be defined as song‐like melodic which earned him the nickname of 'the Italian Mozart". Later on he became famous for his exciting buildup of orchestral sound over a repeated phrase, which is now known as a 'Rossini crescendo".

Respecting the new anti‐Covid19 regulations, the capacity of the room is reduced to 63 seats.