L'Elisir d'Amore: Oslo Opera House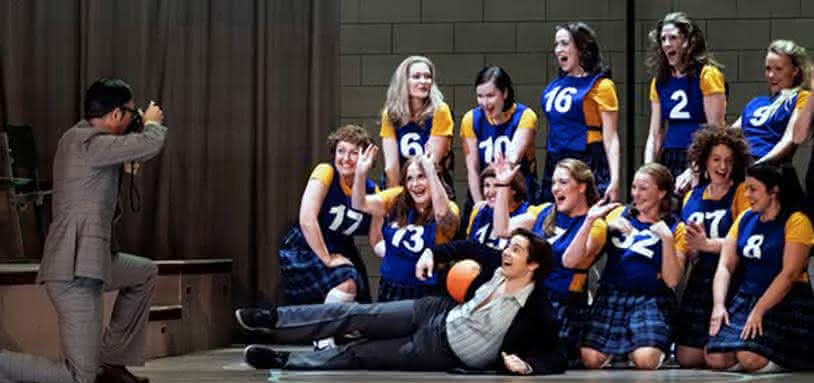 Succumb to the charms of Donizetti's comic opera, as Oliver Mears' production returns to Oslo. An acclaimed quartet of rising stars - Luis Gomes, Andrea Carroll, Andrei Kymach and Günes Gürle - sing the central roles in this enchanting comedy at Oslo's spectacular Opera House.

It took Donizetti less than six weeks to write L'Elisir d'Amore, and the story reflects his own life: Like Nemorino, Donizetti escaped military service because a wealthy lady bought him out. The opera premièred in Milan in 1932, to immediate and lasting acclaim. It is now one of the most widely performed operas, featuring hits such as Nemorino's aria, "Una furtiva lagrima".