Bach Cello Suites on the Violin in Two Concerts: Johnny Gandelsman at Bargemusic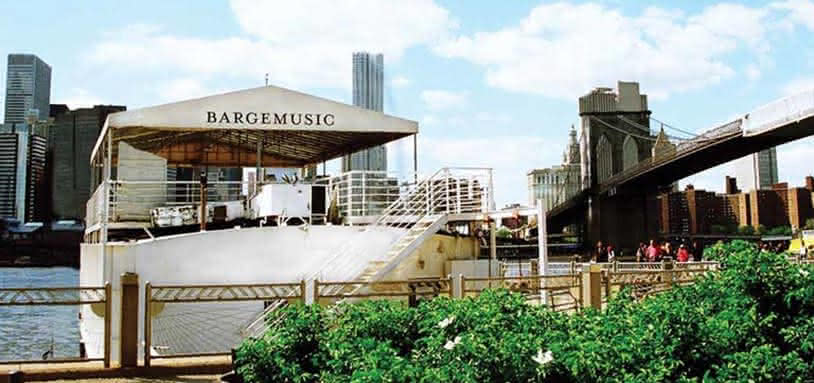 Bargemusic, New York, © Photo: Etienne Frossard
In two concerts, violinist Johnny Gandelsman will perform the complete Cello Suites of Johann Sebastian Bach at Bargemusic in New York City.

Bargemusic presents chamber music in an unlikely and startlingly beautiful venue—a floating barge at the foot of the Brooklyn Bridge. Both established and emerging musicians perform at Bargemusic on a small stage with the dramatic backdrop of the East River and lower Manhattan skyline.

Enjoy the meditative clarity of Bach's Cello Suites while taking in the breathtaking New York City skyline at Bargemusic.