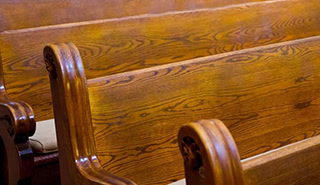 The Church of All Souls (St. Nicholas Church)
Valletta, Malta


The All Souls Church was built in 1569 by the Greek Catholics as their Byzantine Rite parish church. In 1639 the Parish Priest, Papas Giovanni Metaxi, without prejudice to the parochial rights, conceded its use to the Sodality of the Holy Souls which re‐built the church. In fact the church is commonly known by this name today.

The church suffered considerable bombing damage during World War II and was reconstructed by 1951. Today it is also used by the Serbian Orthodox congregation.
Adresse
The Church of All Souls (St. Nicholas Church), , Valletta, Malta, Google Maps
Weitere Veranstaltungstermine sind derzeit nicht verfügbar.