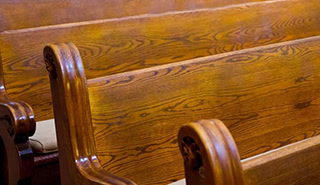 St. John's Church / Šv. Jonų bažnyčia
Vilnius, Lithuania


The picturesque Church of St. John is located in the old town on the Vilnius University grounds. Construction of the church was completed in 1426, its facade dates to the 18th century. Today the church is famous for its bell tower and is a popular venue for theatre and music performances.
Morada
St. John's Church / Šv. Jonų bažnyčia, Šv. Jono gatvė 12, 01123 Vilnius, Lithuania, Veja no Google Maps
Atualmente não há mais datas de eventos disponíveis.