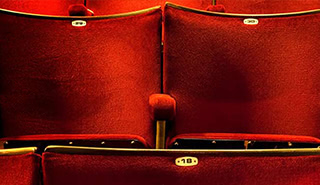 El Cid
Los Angeles, USA
Experience a taste of Spain in one of Sunset Boulevard's most historic buildings. Los Angeles' premiere venue for authentic tapas and flamenco, 'El Cid' began its life as one of the very first theaters in the city, screening silent films in the heart of the Silver Lake district.

In 1962 the building, by then a fixture of LA's nightlife, was bought by a couple intent on bringing Spanish culture to the city. Remodeled in the style of a genuine 16th Century taverna, the El Cid became a focal point for performances filled with true Spanish flair. Today, the venue hosts a wide range of performances, as well as traditional flamenco displays, and native Angelenos mix with visitors in this relaxed and unpretentious location.
Morada
El Cid, 4212 Sunset Blvd, CA 90029 Los Angeles, USA, Veja no Google Maps
Atualmente não há mais datas de eventos disponíveis.