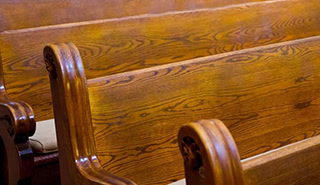 Philharmonie Essen
Essen, Alemania


The Philharmonie Essen is the largest concert hall of the Ruhrgebiet. The Philharmonie Essen arouses the converted historical Essener Saalbau to a new musical live. The concert hall, which rankedover many decades among the most important halls of Germany, openedagain in June 2004 for the concert public after two years of renovation. Today the building belongs to the most beautiful concert halls in Germany.
Dirección
Philharmonie Essen, Huyssenallee 53, 45128 Essen, Alemania, Google Maps
Facilities
Aseo para discapacitados: Sí
Aparcamiento: Sí
Aparcamiento para autobuses: Sí
Aire acondicionado: Sí
No hay fechas disponibles en este momento.