Summer in Paris
Information, Schedule and Tickets
The summer sizzles in glamorous Paris. Experience the height of Parisian culture, and perhaps a moment of cool reflection with one of the classical concerts listed below. At Classictic your order is safely and conveniently made in a language you are most comfortable with. Your purchased tickets arrive via email for you to print yourself.
Paris | Eglise Saint Ephrem
Concerts at St. Ephrem Church in Paris
Enjoy this concert series with works by the greatest composers at one of the most beautiful churches in Paris.
Paris | La Sainte-Chapelle
Les Solistes Francais: The Four Seasons
Les Solistes Français and violin soloist Paul Rouger perform Vivaldi's 'The Four Seasons' in Paris.
Paris | Eglise Saint Ephrem
Saint Ephrem Church: Bach Suites for Violoncello Solo
Take a break from the fast pace of the thrilling City of Lights, and enjoy the concentrated beauty of Bach.
Paris | Eglise de la Madeleine
La Madeleine: Vivaldi's Four Seasons
Vivaldi's well-loved 'Four Seasons' and Schubert's 'Ave Maria' at La Madeleine Church in Paris.
Paris | Cité de la Musique
Le Concert Spirituel & Hervé Niquet: Service of Saint John
Sacred choral works of Striggio, Corteccia, Monteverdi, and Benevoli.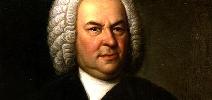 Paris | Temple de l'Étoile
Bach Motets in Paris
Patrizia Metzler conducts the Bach Collegium Paris in a performance of Bach motets.
Paris | La Sainte-Chapelle
Concerts at La Sainte Chapelle
Experience one of the most breathtaking sights in Paris while enjoying a superb performance.
Paris | Palais Garnier
Giulio Cesare: Paris Opera
Emmanuelle Haïm conducts Laurent Pelly's production, with Jane Archibald, Karine Deshayes, and Laurence Zazzo
Paris | Salle Pleyel
Elisabeth Leonskaja: Salle Pleyel
Renowned Russian pianist Elisabeth Leonskaja performs in the Salle Pleyel in Paris.
Paris | Eglise Saint Ephrem
Prokofiev, Tchaikovsky, Rachmaninoff in St. Ephrem Church
Revel in the drama and romance of Russian piano music!